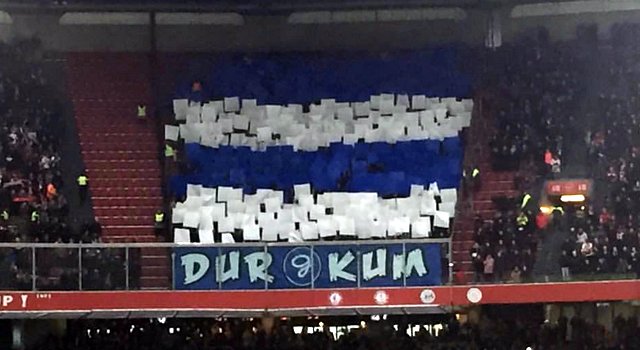 Holland: Ajax stole main banner, group still exist.
Interesting situation in the Dutch football earlier this month. In the match Ajax vs De Graafschap, the ultras group Brigati Tifosi (De Graafschap) displayed one choreography to celebrate 15 years of existences.
But a couple of years ago, lads from Ajax managed to steal the main banner of the exactly same ultras group.
Fans on the F-side of Ajax quickly made a new banner during the match and few minutes later you could see a message with "15 years of fame? You should never exist anymore!".
Clearly referring to when VAK410 stole the main banner of Brigati Tifosi.
Photos: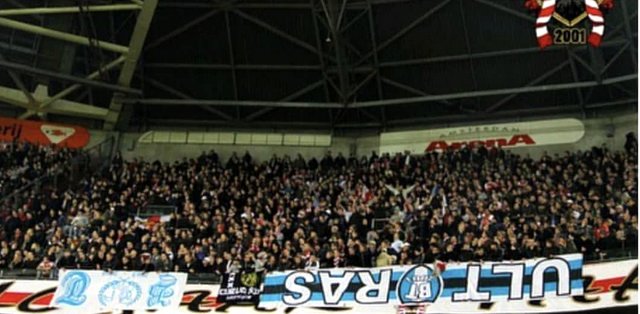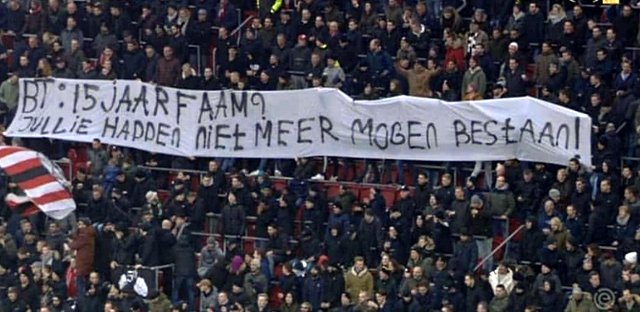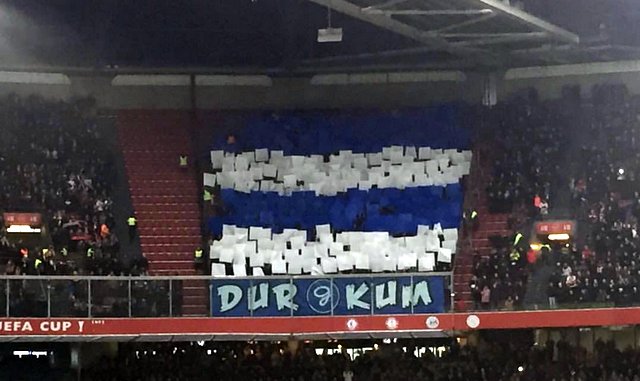 Follow our forum for more interesting stories about stolen banners.