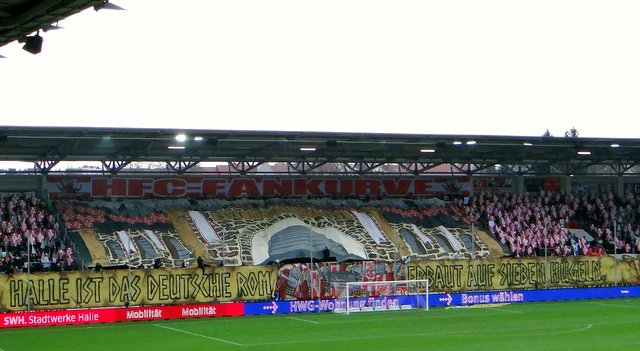 Germany: Beautiful choreo in 3rd division derby!
An interesting derby took place yesterday in the Saxony-Anhalt state between Hallescher FC (recently named Chemie Hella) and FSV Zwickau.
The distance between these two clubs is only 150 km, and this season both clubs playe in the 3rd league of German football.
Both clubs got a rich history and had great success in East Germany before the German reunification took place. From playing in the top of the DDR-Oberliga and sometimes in international tournaments, they ended up in the lower leagues of Germany football. Similar story as most East German clubs got.
Attendance: 7510.
Photos: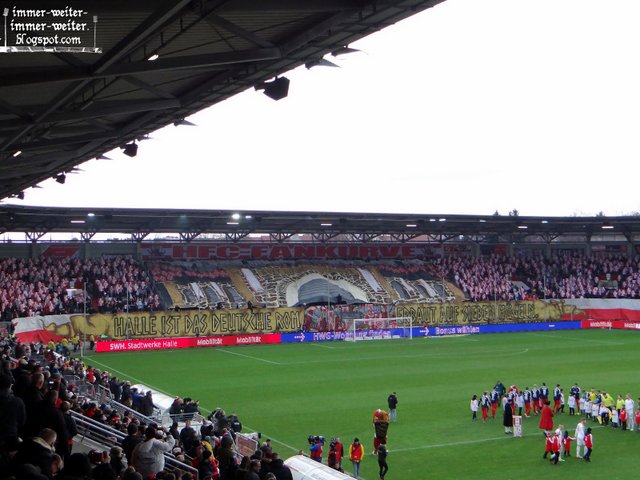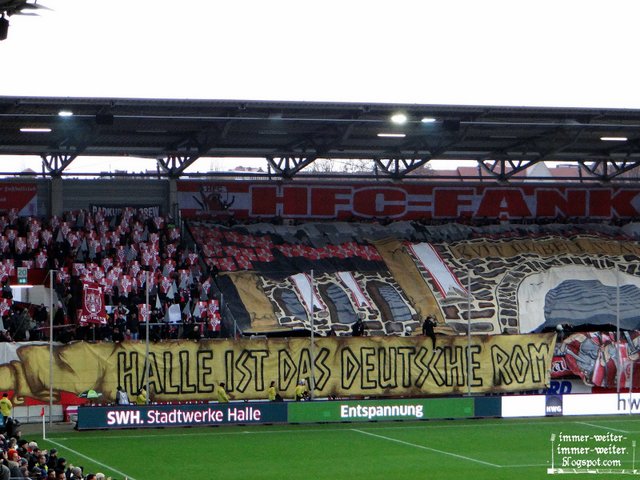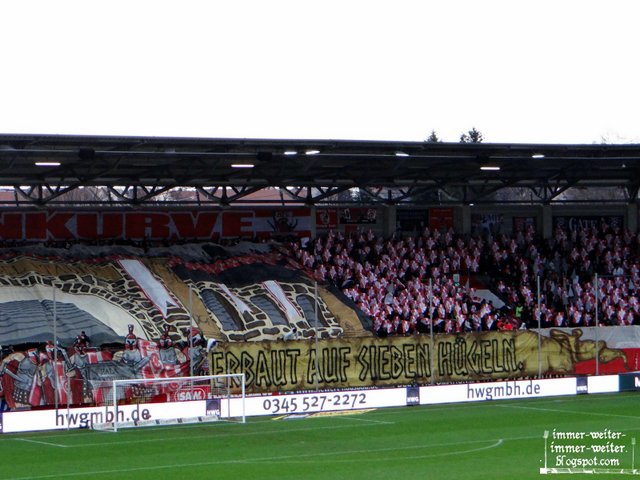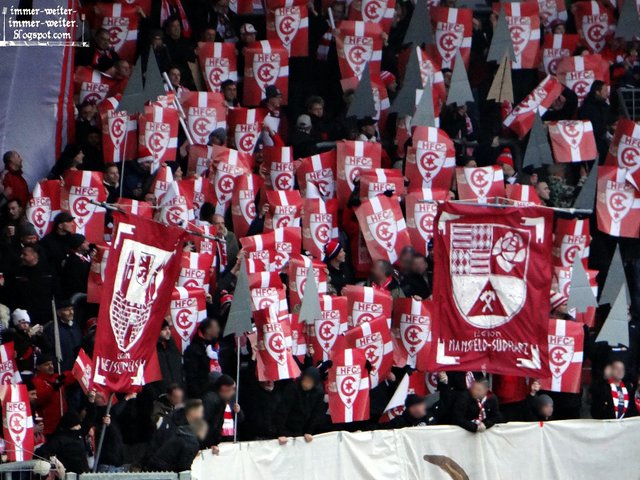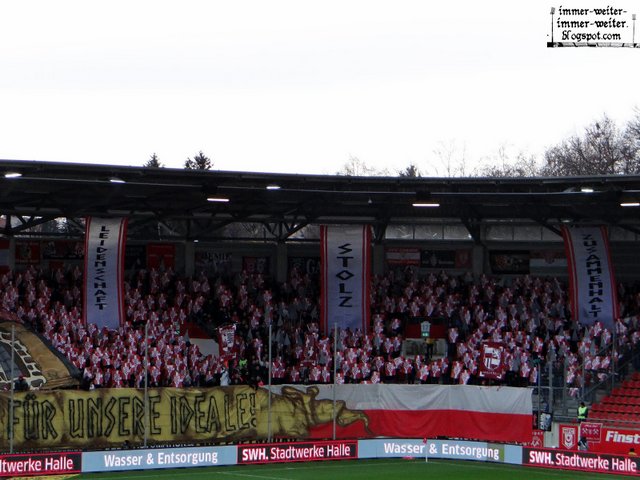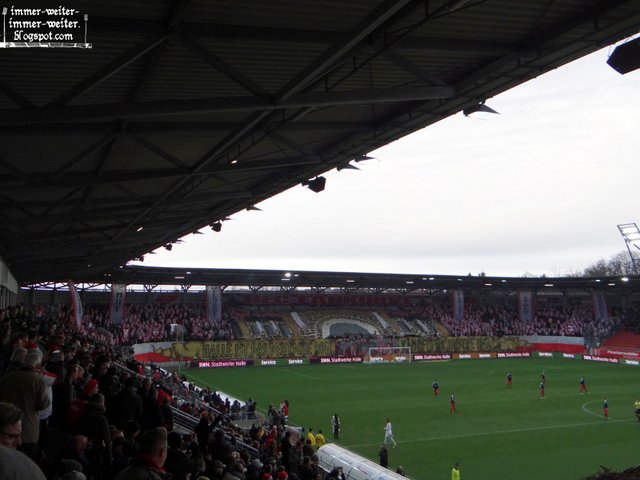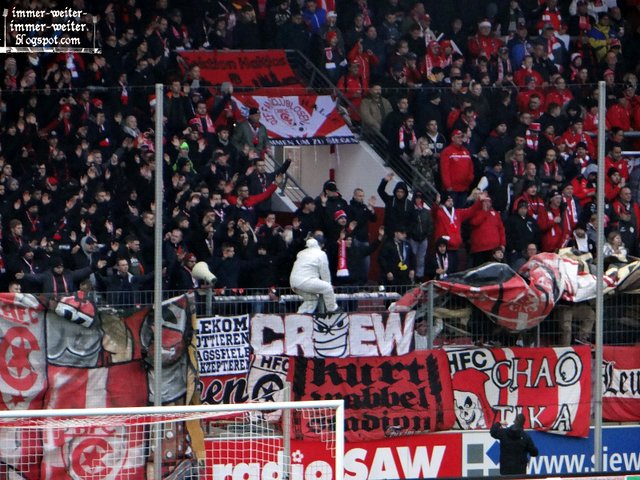 Away fans: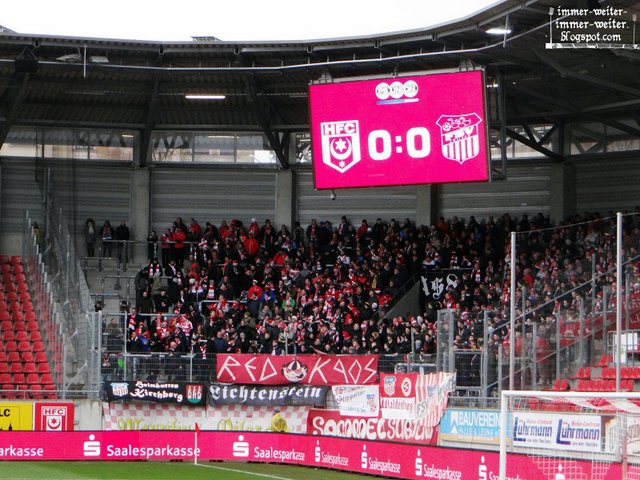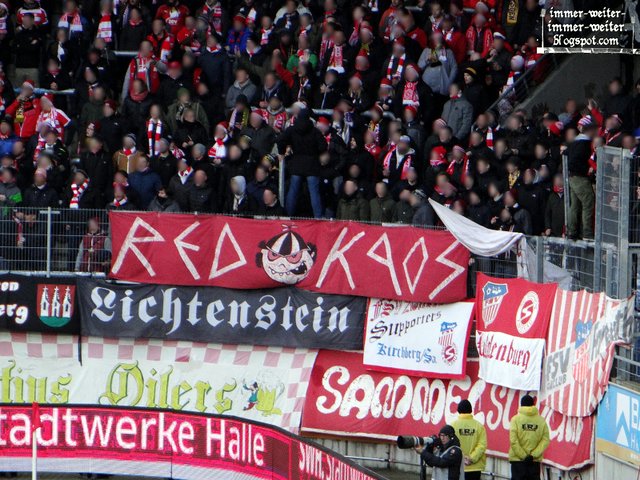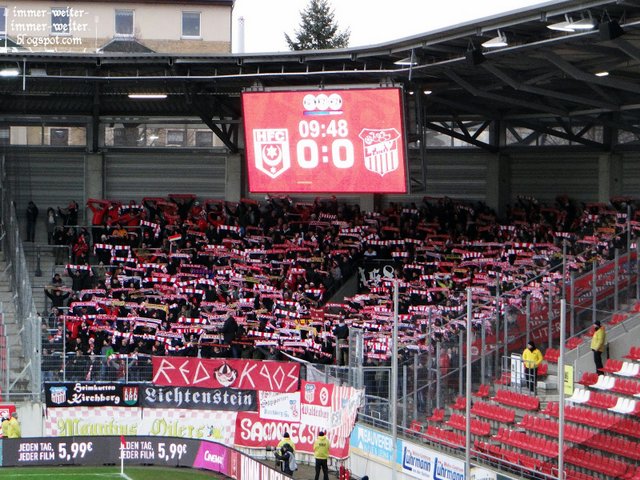 VIDEO: