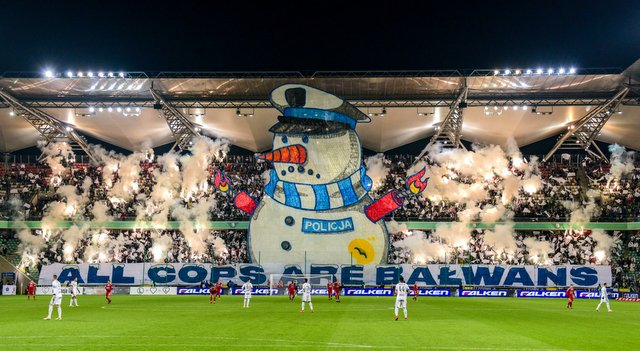 Poland: All Cops Are Bałwans!
Another spectacular and original by the ultras of Legia. Top class!
Bałwans is the Polish word for "snowman", but it can also mean "idiot", probably not necessary to explain this choreo more than that.
Only 17 026 fans attended this cold match Saturday night in Warszawa, but the ultras still managed to display a great show at the last home game in 2018.
Photos: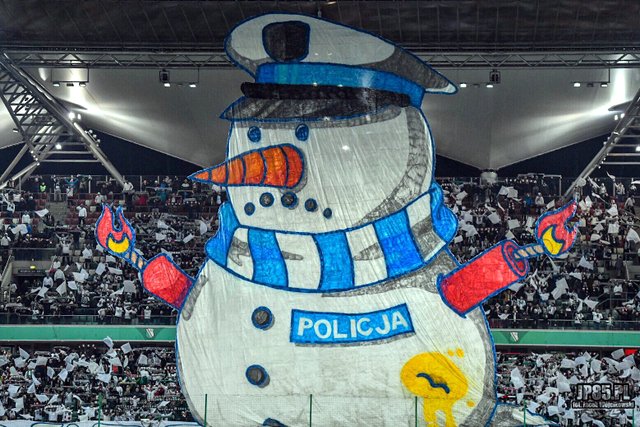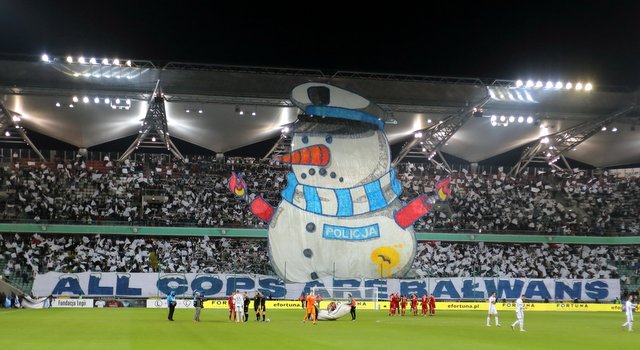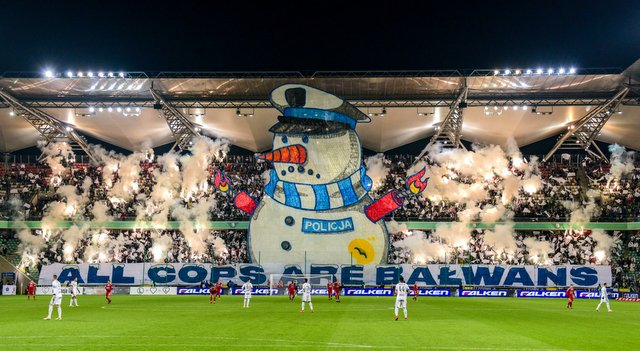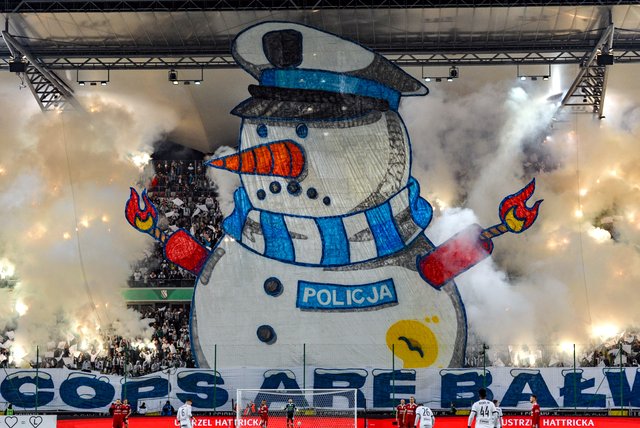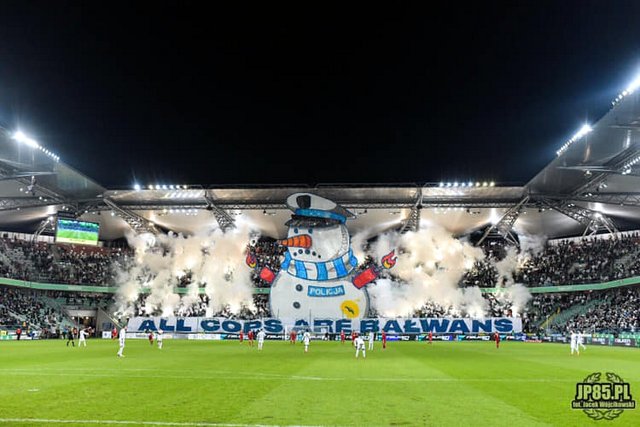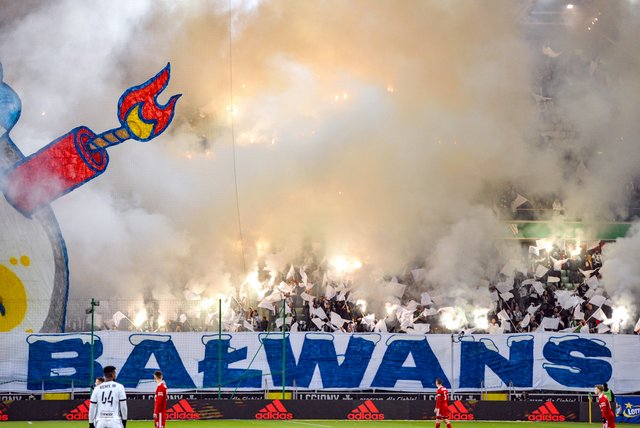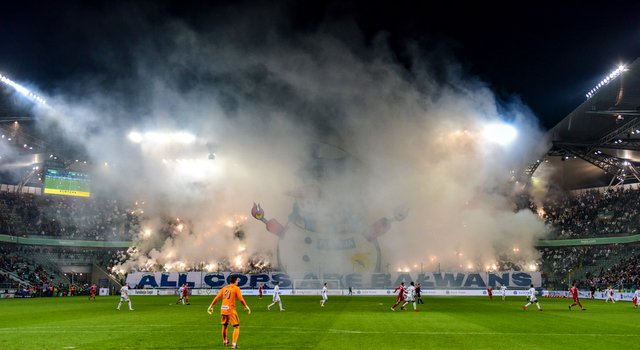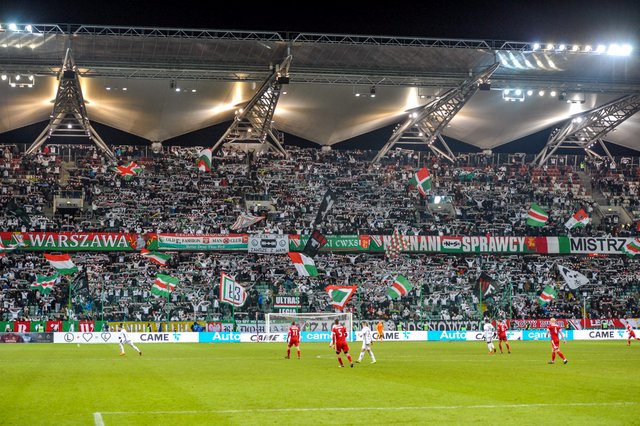 VIDEO:
Source: Legionisci.com , jp85.pl , Legia.net