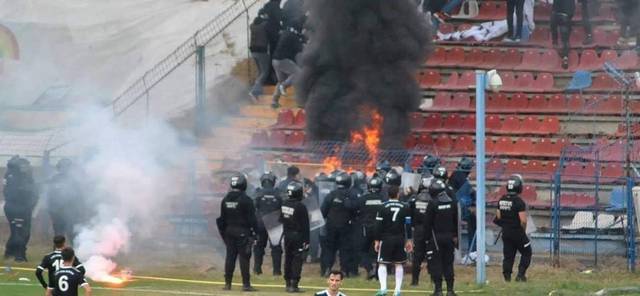 Romania: Interesting match in 3rd league.
The local fotball team of Craiova, FC Universitatea Craiova played a match against the second team of CSU Craiova (CSU Craiova is a political team who appeared abusive in the Romanian championship in 2013 directly in the second league. Read more about it HERE).
For supporters of Universitatea, Craiova put on sale only 300 tickets and their number was five time higher. Since the beginning of the game police was aggressive on the fans.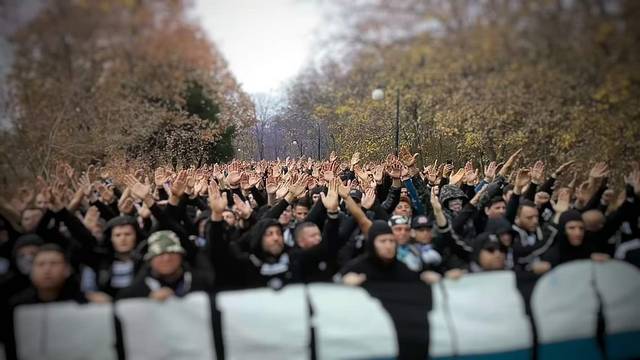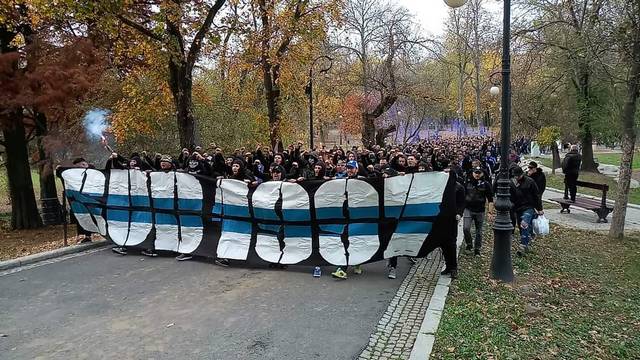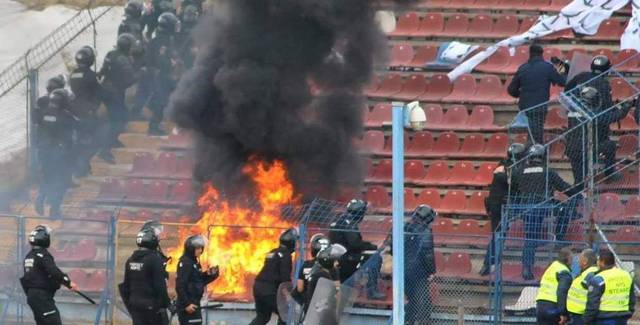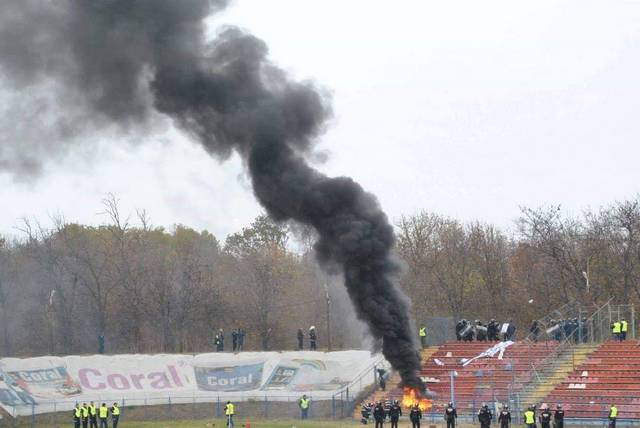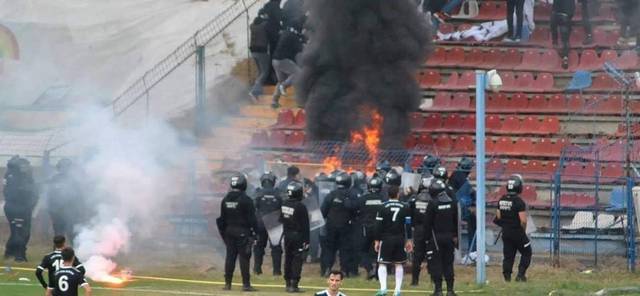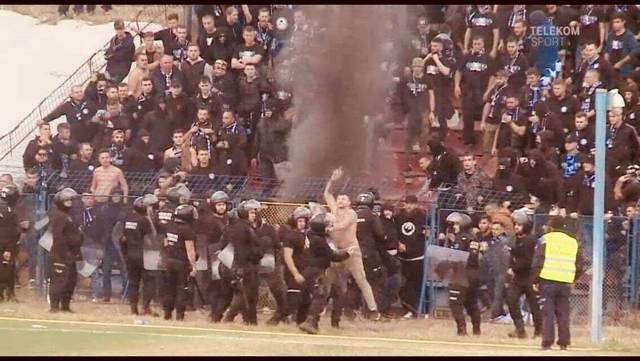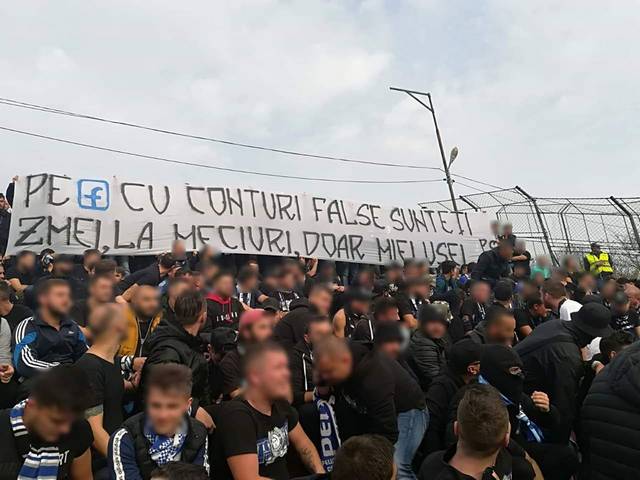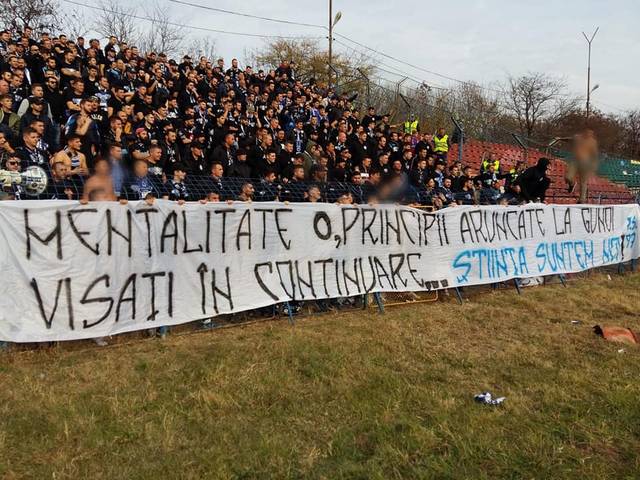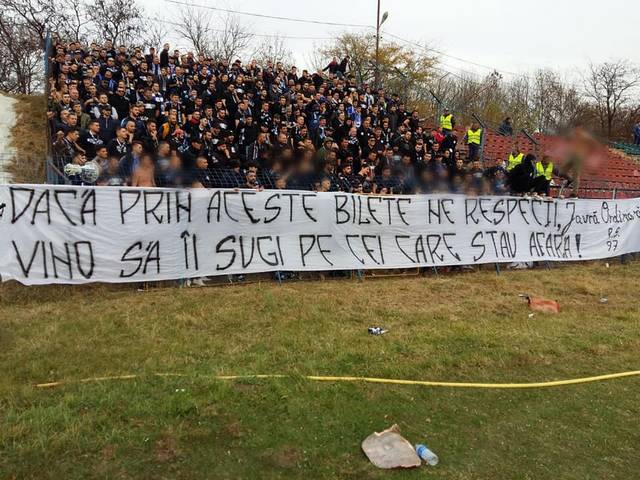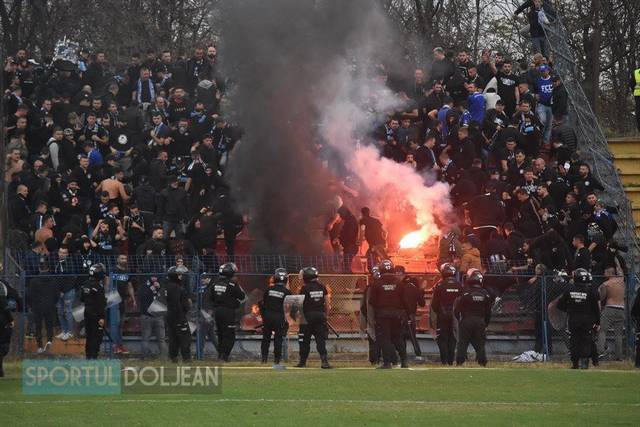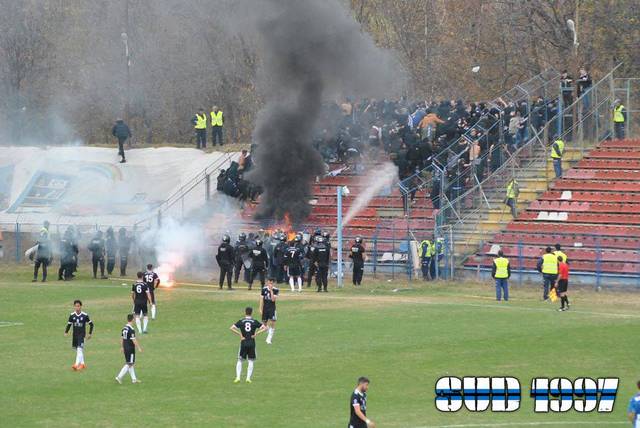 More photos from this match can be found on our FORUM.
VIDEOS: