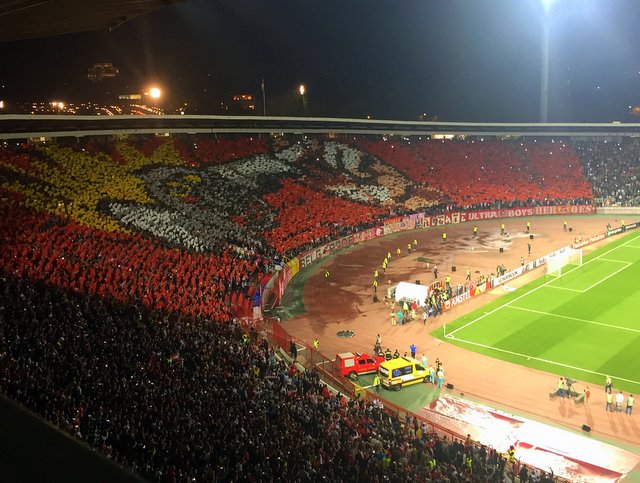 Europa League: Brilliant atmosphere in Belgrade!
Sold-out Marakana stadium in Belgrade (Serbia) and top atmosphere during the match. Even 20 minutes after final-whistle Delije continued singing despite a 1-0 loss.
Home fans displayed two different choreographies.

During the match, Delije stopped singing and gave the English away fans some attention. When Arsenal fans started singing, Delije quickly responded with "Arsenal - Fuck you" (see video below).
Respect for those English lads who took the trip to Serbia!
Photos: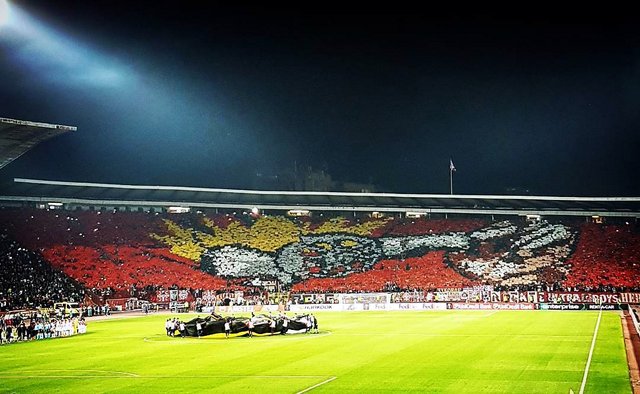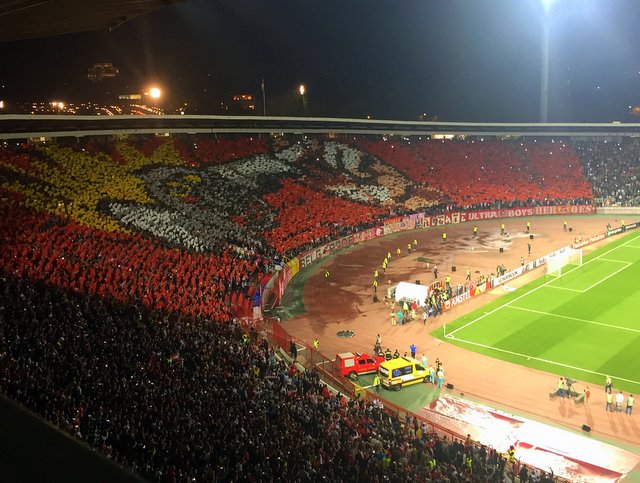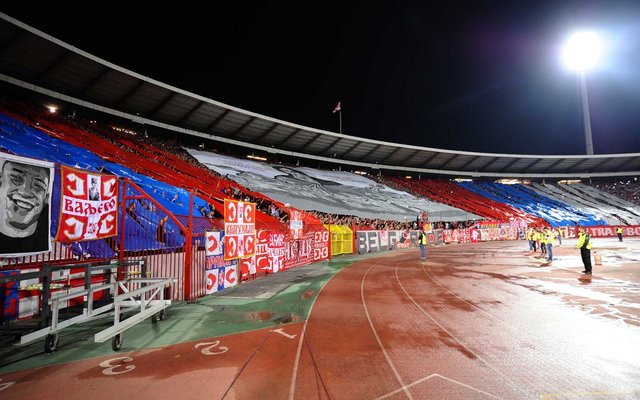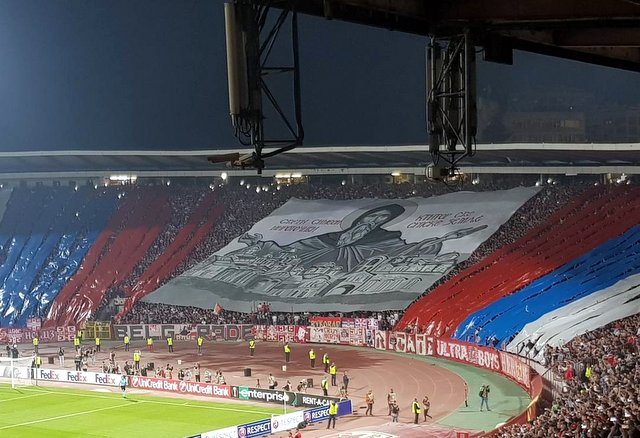 Arsenal: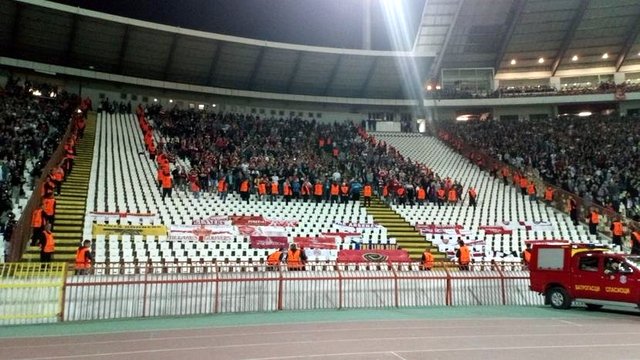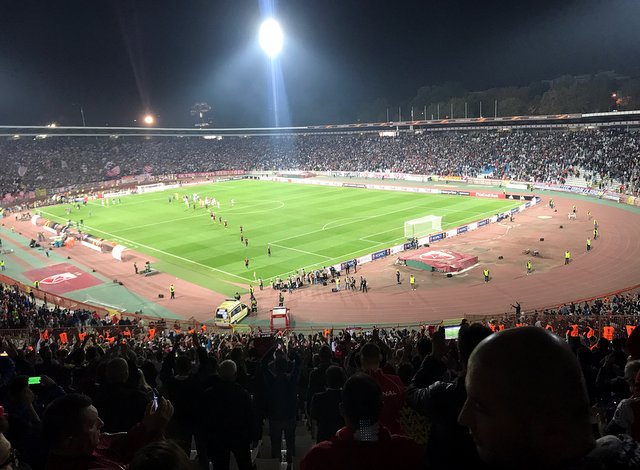 VIDEOS: