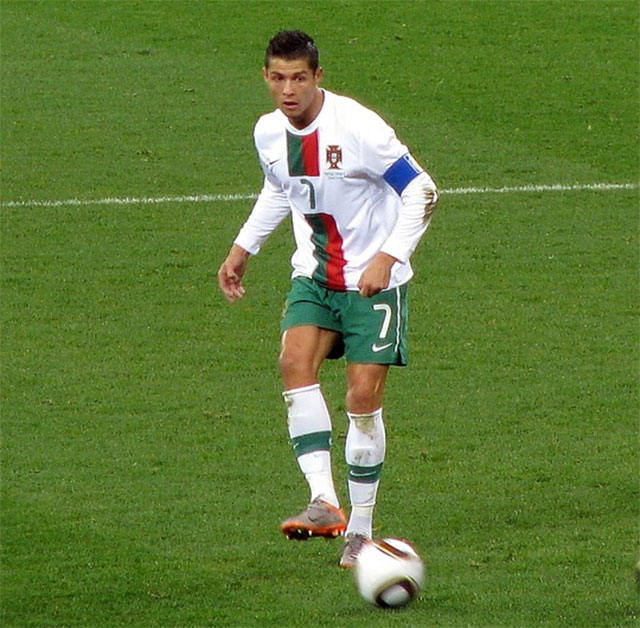 Halloween is the time when you can really get creative with your outfits and get as wild as you possibly can!
While the female fashion aficionados can take inspiration from these Heidi Klum's Greatest Halloween costumes, the football fans can base their Halloween costumes on interesting characters of the game. Let's take you through 7 such interesting football-themed Halloween looks that can be assumed quickly if you forgot that Halloween party you had committed attending.
Luis Suarez
Wear the best light blue shirt in your home and tape up either of your wrist. Add some fake chompers to the mix and you'd get the funniest and easiest football-based Halloween look! How about finding a friend willing to put on an Italy shirt and you pretending to bite him/her the entire night?!
Gary Neville
Put on a full suit and ensure that you carry an iPad with you wherever you go. Interact with others at the party and mock how the other partygoers could have conducted themselves better! You could even get a friend to put on a suit, refer to him/her as 'Jamie' and then argue with him/her throughout the evening!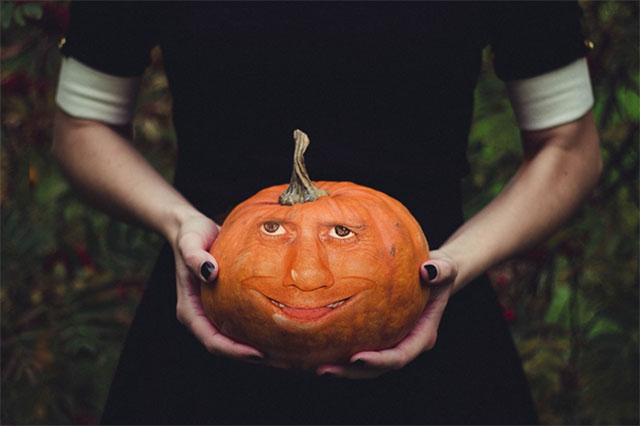 Cristiano Ronaldo or Lionel Messi
Ideally best suited for couples, this look involves one partner wearing blue and red, while the other putting on white. Grab hold of a football and spray paint it gold (as a representation of Ballon d'Or). Thereafter spend the entire night fighting who should get it! By the way, Ronaldo has already won the FIFA Player of the Year award this year and is expected to take the Ballon d'Or too!
Diego Simeone
You could get the perfect Diego Simeone look by wearing all black (perhaps like The Grim Reaper). Use a good amount of styling cream on your hair and slick them all back to fine tune your Diego appearance! Once you've got the visuals right, stay calm the entire evening and then scream/rant all of a sudden in broken Spanish as soon as you see someone double dip in the hummus!
Thomas Muller
Put on a black shirt and try appearing as skinny as you can. Hide behind all kinds of places and pop out just at the right moment to say something informative or hilarious. You could tag along a Portuguese friend, whom you could then get thrown out of the party after pretending to have bumped into each other!

Zlatan Ibrahimovic
This look is rather simple. Draw a nice pencil moustache on your face and put on a yellow shirt (would be great if it has Sweden printed on the front). Constantly take a third person approach while referring to yourself and make use of some judo skills to put down anyone who dares calls himself/herself as your equal.
Mario Balotelli
A red shirt and a Mohawk out of your hair would get the job done. Don't forget to dye your hair with whatever colour you like! Stay quite the entire evening, making it appear as if you have some serious discipline-related problems. You could take things a little further by making a friend put on a suit and then yell at you constantly at public places, whenever you make any mistake or don't party as hard as expected.