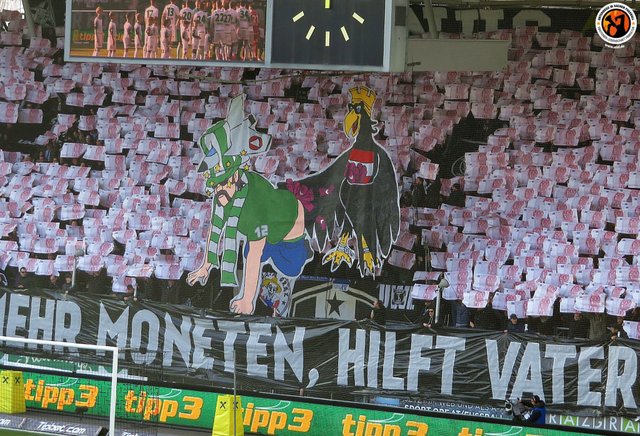 Austria: Choreos, pyro and funny banners!
Interesting match in Austria between Sturm Graz and Rapid Wien. Both set of fans delivered a good match.
With help from uisf.de, we got some of the banners translated!
Sturm Graz: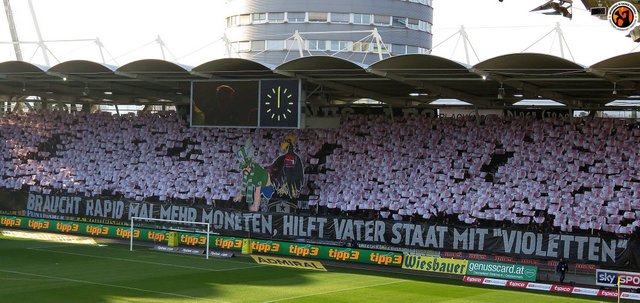 "If Rapid needs once some money, father state helps with "violets" (500 euro note is violet).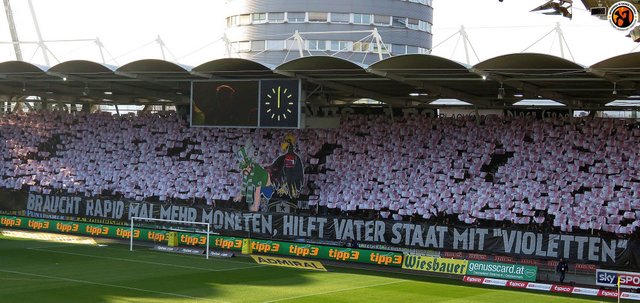 "Fuck off millions and bags full of money, sturm graz - you are all what's important"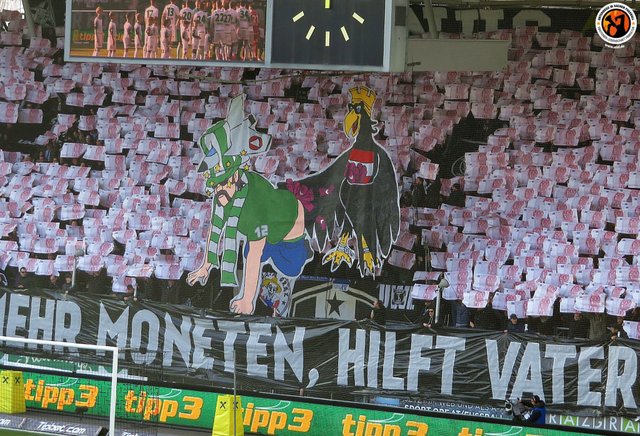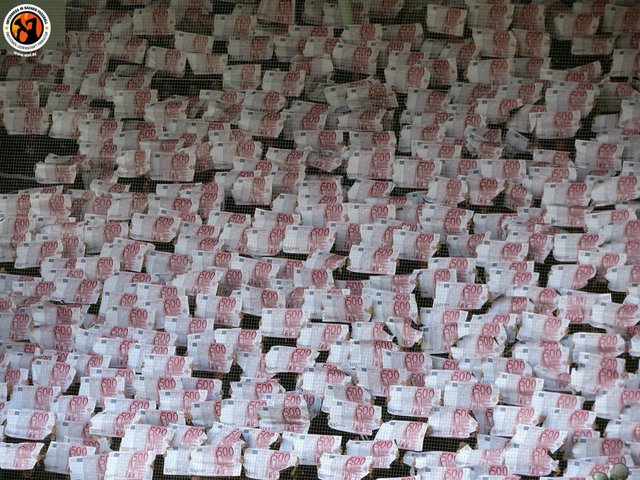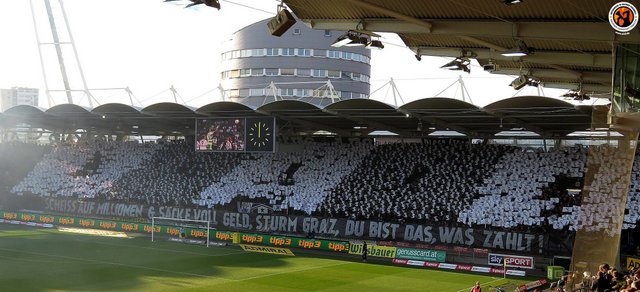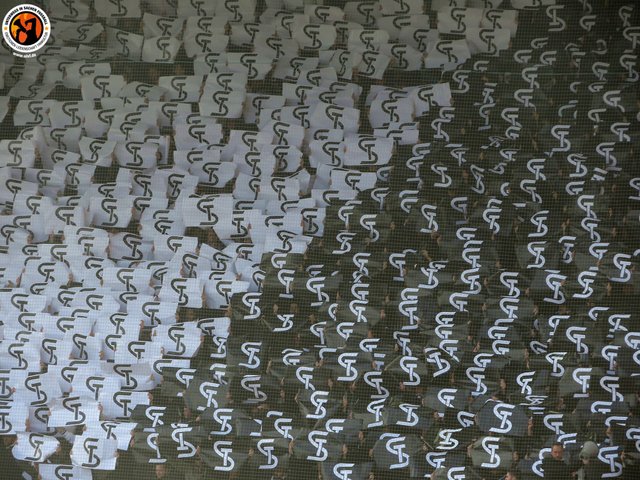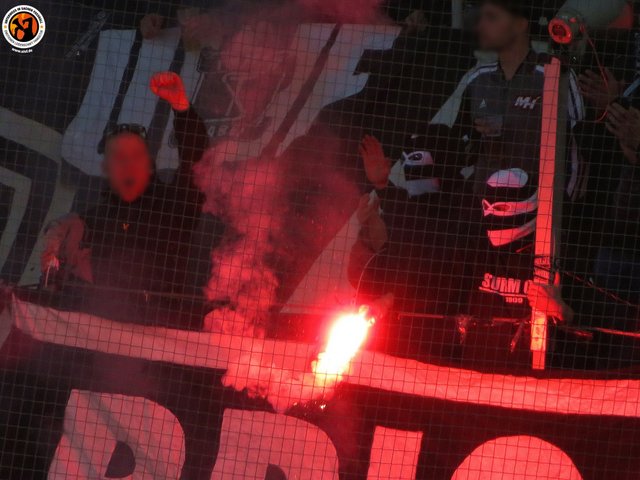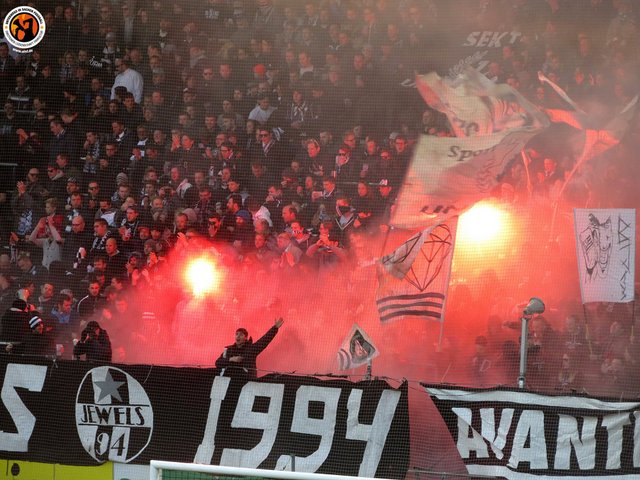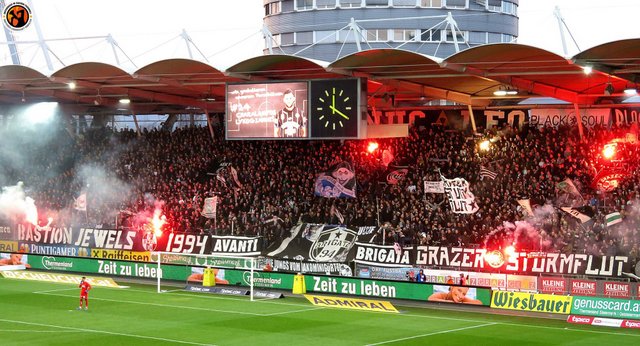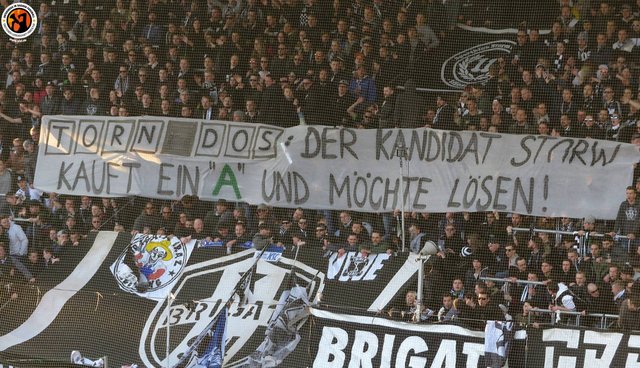 "Tornados (group of rapid), the candidate sturm buys an "A" and want to solve!"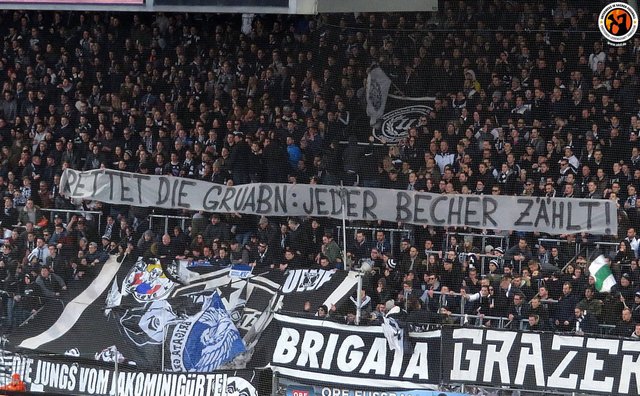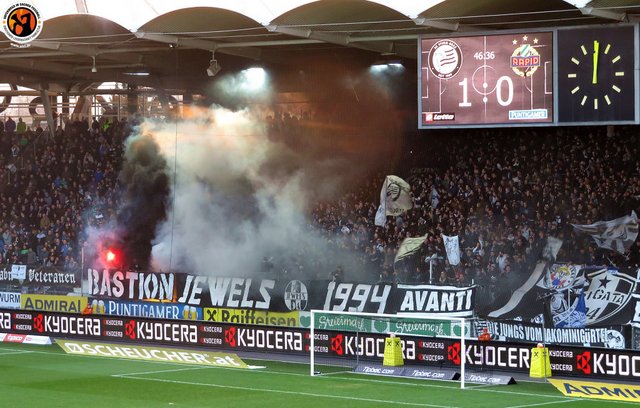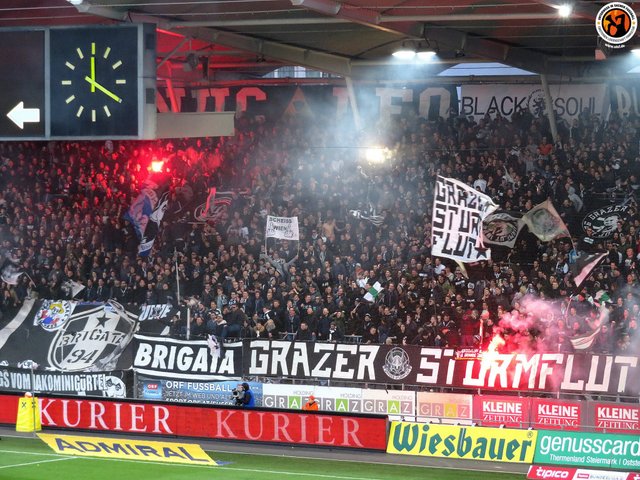 Rapid Wien: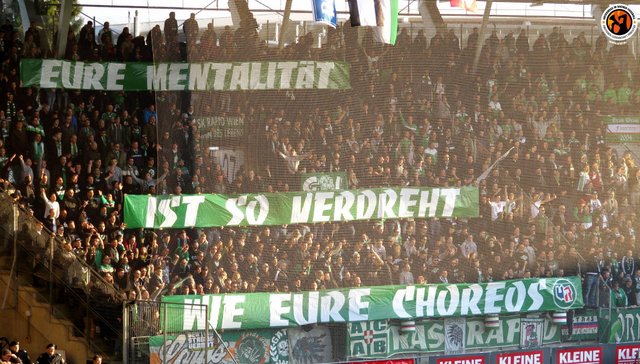 "Your mentality is as twisted as your choreos."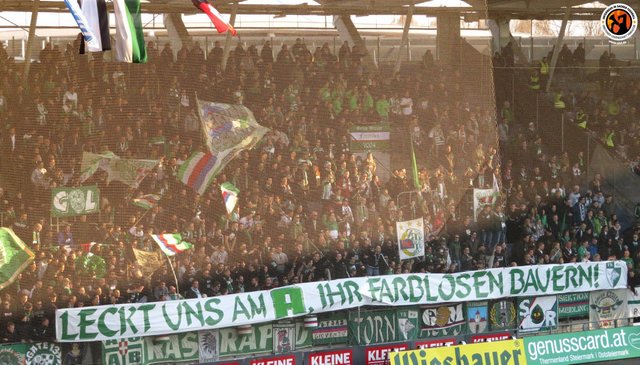 "Lick our A..., you colourless farmers!"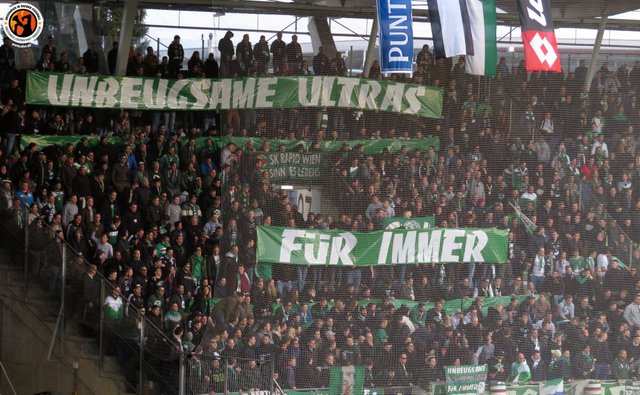 "Indomitable Ultras For ever"

"For you "sausages" (austrian name for guys which cant be serious) it's always fine/enough."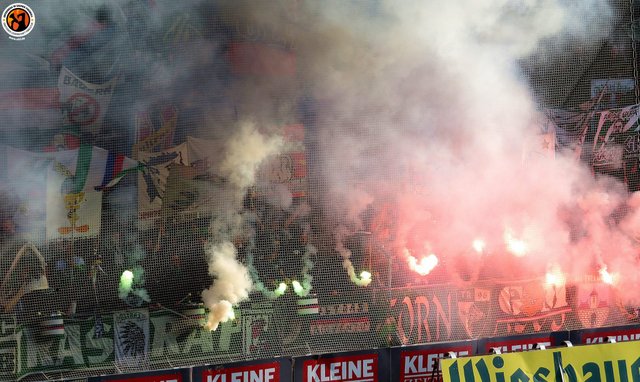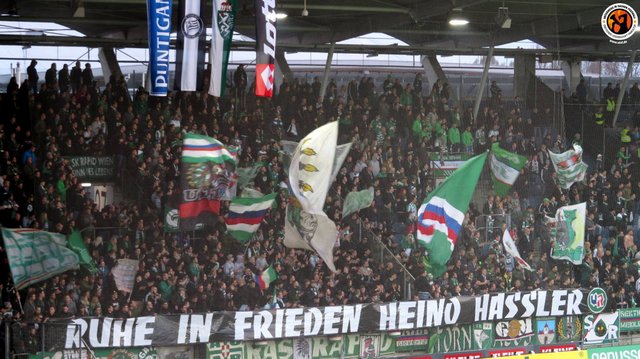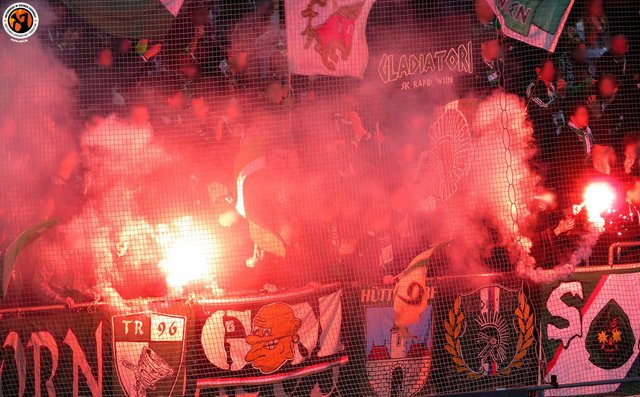 VIDEO:
Source: www.uisf.de